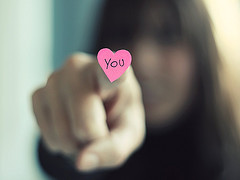 ….. day in my new and wonderful life!
Velkommen til endnu en dag i mit nye vidunderlige liv!
What I among other things have learned these last 6 weeks is, that there is a big difference between survival and really living. You know what, we all deserve to wake up every morning and think "Hurray!…… there is a new day out there waiting for me, and gosh I'm so excited to throw myself into it "…..
…..and if your heart and mind is open to a new and healthier lifestyle, I can guarantee that your profit will be more energy, joy and wellbeing.
Hvad jeg blandt andet har lært de sidste 6 uger er, at der er en stor forskel på at overleve, og på at virkelig leve. For ved du hvad, vi fortjener alle at vågne hver morgen og tænke "fantastisk…… der ligger en ny dag der ude og venter på mig, og gud hvor jeg glæder mig til at tage huld på den"…..
….. og hvis dit hjerte og sind er åbent over for en ny og sundere livsstil, så garantere jeg dig for, at dit udbytte bliver mere energi, glæde og velvære.
My blog is personal, and some of the next post will be about how I have improved my life quality. Maybe there are some of my experiences which will jump at you, and you might think: "yes, it's just what I need "….. or perhaps you thinking "Lizzy doesn't see life through the same glasses as me"?
Any way, if you think you can, you're right. If you think that you can't, you are also right….. you choose!
Here on my blog you find the truth, as I experienced it, and what I write comes from my heart.
Min blog er personlig og en del af de kommende indlæg vil handle om hvordan jeg har forbedret min livskvalitet,. Måske der er nogle af mine erfaringer som vil springe dig i møde, og du tænker: "ja, det er lige det jeg har brug for"….. eller måske tænker du "hende der Lizzy ser vist ikke livet igennem de samme brilleglas som mig"?
Any way, hvis du tror, at du kan, har du ret. Hvis du tror, at du ikke kan, så har du også ret….. du vælger selv!
Her på bloggen finder du sandheden, sådan som jeg oplever den, og det som jeg skriver kommer fra hjertet.
Have a great Saturday
Ha en fantastisk lørdag
Love Lizzy
Today's post on: Delightful People