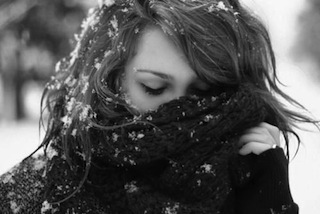 ….. cold, I firmly believe that a hot toddy will make me feel better than any cold or flu medicine I can buy.
I've experimented with many versions and varieties and this simple soothing concoction always does the trick.
This toddy isn't overly sweet and lets the rye whiskey shine. It is a bit jazzed up with the addition of fresh ginger and its sweet side comes from honey.
Serve it alongside a plate of holiday cookies and cakes, or sip it on it's own as a nightcap (it will make for a deep comfy night's sleep).
Rye & Ginger Hot Toddy
All you need (1 drink)
1 1/2 ounces rye whiskey
2 teaspoons honey
2 to 3 thin slices fresh ginger, peeled
Lemon wedge
Hot water
Do this
In a teapot with one cup of water add the ginger.
Heat until the teapot whistles.
In a mug add the whiskey, honey, and juice of the lemon wedge. Strain the ginger infused hot water into the mug.
Stir to dissolve the honey and enjoy.
Note: You may wonder what is Rye Whiskey anyway? It's a whiskey made from a grain mixture that's mostly rye (at least 51%) and the rest can be corn, wheat, malted rye, malted barley or a combination of any of the above. Then like Bourbon it's aged in new toasted oak barrels. The results range from robust and spicy whiskey to smooth sips tinged with vanilla and caramel flavors, making Rye whiskey the perfect pick for whipping up some hot toddies.