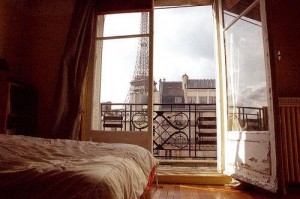 The past couple of weeks have been a little empty in the way of blog posts, because I have been busy and away on business to Paris, but now I'm back!
First up, here is a little information on what I did on my last day away.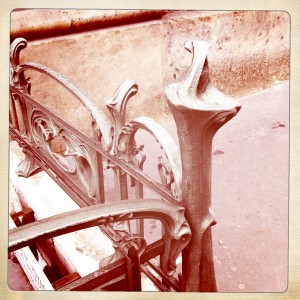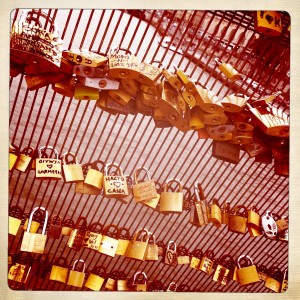 I visited Brasserie Julien….. a relic from the glorious age of Art Nouveau.
It's always a toss-up, on a brief visit to Paris, as to which brasserie to go to - either Julien's or Flo's - as both jewels are in the same area of rue de Fauborg St-Denis. For sheer aesthetics, Julien's wins hands down.
I have often visited the restaurant and ate there, whenever I have been to Paris visiting the shows and exhibitions.
The food and atmosphere are still wonderful today, but the fresh flowers and the lady who used to take my coat are gone, and sadly it isn't as busy as it once was - maybe a sign of the times we are in. The surrounding streets are still the same - filled with eastern smells, smoke and prostitutes - which makes it all the more sublime when you go inside, taste the aperitif of the day and try to decide which exquisitely traditional Parisian dish to have.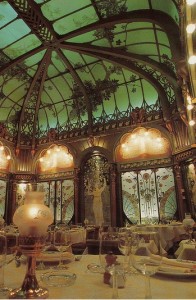 Julien's was first opened in 1787, though it that time it was known as Le Cheval Blanc, and was converted into a brasserie in 1903. Aside from the paintings, Julien's also has a floral stained glass roof made by the Guenne company in 1925, which highlights the famous Gismonda, depicting Sarah Bernhardt, as well as Arnaud Jean-Baptiste Segaud's peacocks.
If you're looking for a spot of history and a delightful place to eat next time you're in Paris, I can recommend Julien's as the place to go!