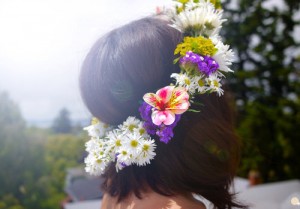 ….. located in desert heaven….
This dessert is incredibly beautiful and tasty…… put it on the table one day you would like to impress (just keep it to yourself, that it was made in a jiffy - trust me no one will suspect it).
The best part is almost that you can prepare most of it in advance: Whisk egg whites, vinegar and half the sugar to a stiff foam. Turn the rest of the sugar and continue whipping until it's all stiff again.
Grate the marzipan and add it to the meringue batter and fold together quickly. Place the meringue like a big mountain on a baking sheet with baking paper. Go for a diameter of 20-25 cm. Bake for 30-40 minutes. at 150 degrees, so it's chewy and caramel in the middle. Set it to cool on a rack.
Just before serving, garnish with whipped cream and lots of berries. Finish with a dusting of icing sugar.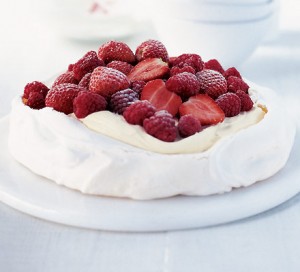 Pavlova with summer berries
1 dl of egg White
1/2 tsp. vinegar
150 g icing sugar
125 g Pure Raw Marzipan
¼ liter whipping cream
1/2 kg summer berries
Happy midsummer
Lizzy ♥