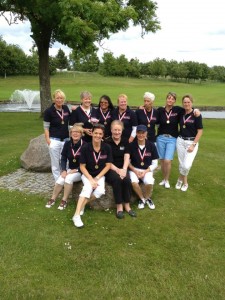 ….. say more?
One down and one more to go (the Midsummer Cup next weekend).
Today a bright sun shines in Denmark, and it should last for the entire day, quite conveniently, since I'm going to the golf course, for a little training session. I just want to be outdoors, enjoying these first blue skies and this first warm sun.
But (and you've already learned that there's always a but), to avoid that weather plays tricks on me, I'd do some sort of sacrifice to the gods of weather: I offer you a recipe that I hope will be the last winter one for this blogging season….. if you'll find the recipe for a chilly, next time, blame the weather, not my intentions.
I couldn't think of anything wintery than a dried fruit cake served with zabaione, flavored with a passito wine (my achilles heel)….. is it wintery enough?
I hope this cake would be a sufficient sacrifice, and I hope that sun will be with us longer and longer, from now on, or at least for this weekend (I'll settle for little, after all).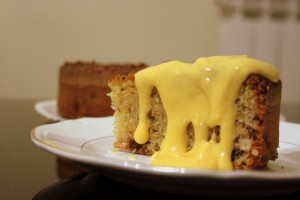 DRIED FRUIT CAKE
All you need
100 g peeled and chopped almonds
100 g peeled and chopped hazelnuts
50 g peeled and chopped pistachios
50 g pine nuts
100 g raisin, softened in lukewarm water
5 eggs
320 g powdered sugar
150 g plain flour
16 g baking powder
60 g unsalted butter, melted and cold
2 tablespoons of citron liqueur (or tangerine liqueur)
grated peel of half a lemon
Do this:
In a bowl, whisk the eggs with the sugar until the mixture is light and fluffy; add the flour and mix well. Then add the melted butter, liquor and baking powder and mix everything thoroughly. Incorporate almonds, hazelnuts, raisins (previously squeezed), pine nuts, pistachios, grated lemon peel and mix again.
Grease and flour a cake pan (20-22 cm in diameter), pour the mixture in it and bake it in a 180° C oven for about 40 minutes (check it with a toothpick).
(If you see that the surface of your cake become too brown, you can cover it with aluminum foil during cooking).
Remove the cake from the oven and let it cool completely before taking it out of the mould; serve it with warm zabaione.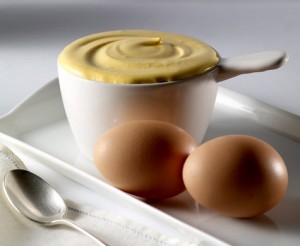 ZABAIONE
All you need:
4 egg yolks
100 g sugar
2 liqueur glasses of Passito di Pantelleria (or Marsala wine)
Do this:
In a saucepan whisk the egg yolks with sugar (with a spoon, a hand whisk or even electric whips, if you prefer), until the mixture is light. Add the passito wine (or Marsala wine, if you prefer a classic zabaione) stirring constantly. Then put the saucepan on a very low heat and continue stirring until the cream begins to whip (be careful not to reach the boiling point). Remove it from the heat and serve zabaione with the cake.