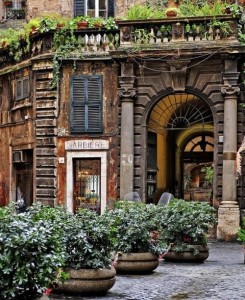 ….. the universe had set me up for a date with Italy!
Somehow, everything I did, cooked, ate or read was Italian….. even the few events I went to, where all to do with Italy. A mere coincidence, I tell you! But a very pleasant one.
However, it is no coincidence that Italian cuisine is the most famous and best loved cuisine on earth. I mean who doesn't like Pizza, Pasta, Frittata, Pesto, Mozzarella, Tiramisu, Torta di Crema, Balsamico, Amaretti, limoncello, grappa….? Just articulating the names in Italian Fashion puts you straight in the mood for La Dolce Vita!
"Life is a combination of magic and pasta." - Federico Fellini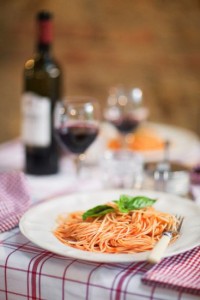 Pasta pomodoro
All you need:
2 cloves of garlic
6 ripe fresh tomatoes
1 tablespoon butter
1 tablespoon liquid honey
1 bunch fresh oregano
1 teaspoon white wine vinegar
Flaked salt
Ground black pepper
Fresh buffalo mozzarella, parmesan and basil when serving
Do this:
Thinly slice the garlic and dice the tomatoes.
Heat a saucepan and frizzle the garlic in butter, then add honey and stir.
Mix in the tomatoes and oregano leaves. Boil down the sauce to a thick consistency for about 5 minutes.
Season the sauce with vinegar, salt and pepper.
Mix the sauce with freshly boiled pasta and serve with freshly grated parmesan and buffalo mozzarella.