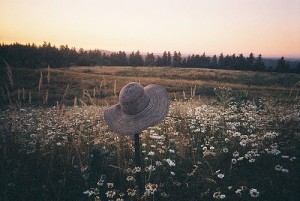 ….. before I had a chance to notice just how quickly the days were flying by, poof! it's already Saturday!
….. and this Saturday (as we all know), is big Eurovision-Song-Contest-Day….. and that means: It's cocktail time, ladies and gentlemen.
We have been freezing our ass off, here in early spring, but now the weather has turned warm and sunny. The temperatures will reach into 27 degrees today. So while we are stretching our limbs as we pull out of our dormant slumber, I will enjoy this drink….. in honor of the sun, and to celebrate the beginning of this glorious long summer weekend.
It's a tequila version of a Salty Dog cocktail, and it's one of my current favorite cocktails.
The combination of fresh grapefruit juice, tequila and the salt makes it a bright, refreshing cocktail. Perfect for warm and sunny weather.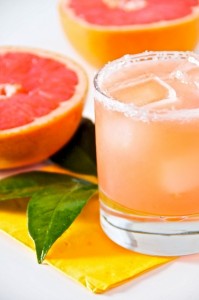 A Salty Summer Grapefruit Cocktail
All you need:
5-6 oz (100 ml) Fresh Grapefruit Juice
3 oz (200 ml) Tequila
Sea salt
Do this:
Rub the rim of a glass with a bit of the grapefruit. Swirl the rim through a small pile of sea salt to salt the rim.
Add grapefruit juice and tequila in a shaker, and shake with ice for 15 seconds.
Put a few cubes of ice into the glass. Strain the cocktail into the glass and enjoy.
I hope you have a great weekend.
P.S. Don't short cut and leave off salting the rim, because it completes the cocktail drink.