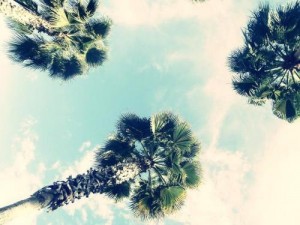 ….. for giving you, what is sure to become a new appetizer addiction, but really, I had no choice.
The first time I tried this, was when we were with our friends in Miami in January. We were at a Mexican restaurant, and I remember looking at the big dish full of dip, when it was served at the table, thinking that there was no way that the 4 of us would eat all of that…… and then watching as the entire thing was completely devoured…… and I definitely ate my fair share, and probably someone else's too.
I mean, seriously - it's pretty much just melted cheese (which we already know I love), but then, it has all sorts of fabulous things mixed into it, like roasted red pepper, green onions and jalapeño. My mouth is watering just thinking about it now.
Last week, I decided to make it, so we could relive the experience. But this time I halved the recipe, because I knew we would be powerless to the cheese gods…… good thing too, because we demolished it in no time…… this stuff is amazing.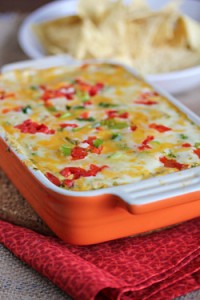 Baked tex-mex pimento cheese dip
All you need:
½ cup mayonnaise (or Greek yogurt)
6 oz. cream cheese (reduced-fat is fine)
¾ cup roasted red bell pepper, diced (or 1 red bell pepper, roasted, peeled and diced)
2 jalapeño peppers, ribbed, seeded and minced
2-3 scallions, chopped
1/3 cup minced fresh cilantro (plus more for garnish)
8 oz. extra sharp cheddar cheese, shredded (se tip)
8 oz. pepper jack cheese, shredded (se tip)
¼ tsp. red pepper
flake salt and pepper, to taste
Do this:
Preheat the oven to 200 ˚C.
In a large bowl, combine all the ingredients and mix well with a spatula until evenly combine.
Spread the mixture in an even layer in a 2-quart dish.
Bake 20-25 minutes or until the cheese is completely melted and bubbling.
Remove from the oven, garnish with additional cilantro, and serve warm with tortilla chips.
Tip: Be sure to take the time to grate the cheese yourself rather than buying the pre-shredded type. Pre-shredded cheese is coated with agents such as flour or cornstarch, and results in a sub-optimal gritty texture when melted.