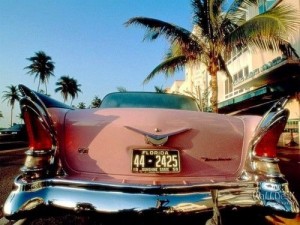 ….. recipes, traveling around the States.
This is a fabulous recipe - especially if your kids refuse to eat plain oatmeal (this is a great way to give them something warm and filling before school).
When you bite into it, you may think you're biting into a warm-from-the-oven oatmeal cookie….. this is how good this breakfast treat tastes….. it is a real treasure.
"Chi trova un amico, trova un tesoro." Translation "He who finds a friend finds a treasure."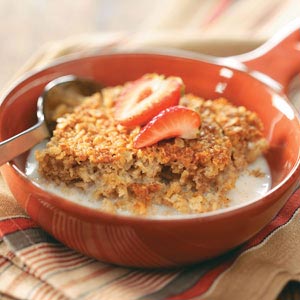 Baked Oatmeal
All you need:
3 cups quick-cooking oats
1 cup packed brown sugar
2 teaspoons baking powder
1 teaspoon salt
1 teaspoon ground cinnamon
2 eggs
1 cup milk
1/2 cup butter, melted
(Additional milk)
Do this:
In a large bowl, combine the oats, brown sugar, baking powder, salt and cinnamon. In another bowl, whisk the eggs, milk and butter. Stir into oat mixture until blended.
Spoon into a greased 9-in. square baking pan. Bake at 350° for 40-45 minutes or until set.
Serve warm (9 servings).
Tip: It's wonderful served with milk.