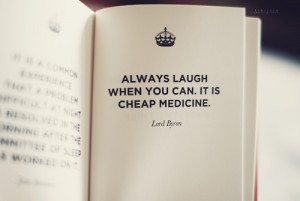 ….. fresh baking is like a home without laughter.
When I was in Florida, I loved, loved, loved doughnuts….. but getting hold of the real thing here in Denmark can be close to impossible.
This recipe is very easy and sooooooooooooo delicious….. and it beats any store-bought doughnut.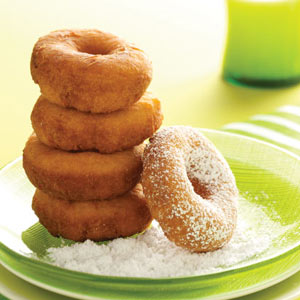 Sunny Saturday Morning Doughnuts
All you need:
4 1/2 to 5 cups all-purpose flour
1 1/4 cups sugar
4 teaspoons baking powder
1 teaspoon salt
3 eggs, lightly beaten
1 cup 2% milk
1/4 cup canola oil
2 tablespoons orange juice
4 teaspoons grated orange peel
Oil for deep-fat frying
confectioners' sugar
Do this:
In a large bowl, combine flour, sugar, baking powder and salt.
Combine the eggs, milk, oil, orange juice and peel; stir into dry ingredients just until moistened. Stir in enough remaining flour to form a soft dough. Cover and refrigerate for at least 1 hour.
Turn onto a floured surface; roll to 1/2-in. thickness. Cut with a floured 2-1/2-in. doughnut cutter.
In an electric skillet or deep-fat fryer, heat oil to 375°. Fry doughnuts, a few at a time, until golden brown on both sides. Drain on paper towels. Dust warm doughnuts with confectioners' sugar. (approx: 20 doughnuts).
Tip: if you enjoy homemade pastries for breakfast, but don't have time to bake each morning. You can devote 1 day a month to bake large batches of cinnamon rolls, doughnuts and muffins. Place them in heavy-duty resalable plastic bags labeled with the date (they freeze for about 2 months). On busy mornings, it's a snap to pop a few in the microwave to warm….. and your kids will love the fresh-baked flavor.