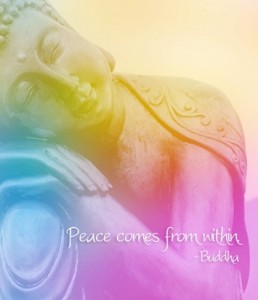 ….. and awareness of moment-to-moment activity of heart and mind,
You don't have to be a Buddhist monk to practice meditation.
Personally, I am not ready for 3 months squatting, but I would still like to nourish my inner "Buddha." And luckily there are a lot of different techniques if you are looking to find inner peace.
At the moment, I'm testing Buddhify (it works for iPhone and Android).
It's easy to apply in my everyday life, and it releases me from anguish, confusion and stress.