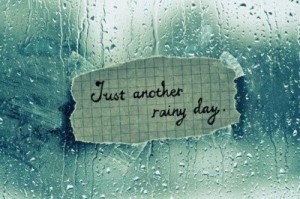 ….. something special to fix on this rainy day, look no further.
This velvety soup is Yummy and the toasted bread topped with melted Brie cheese is the crowning touch.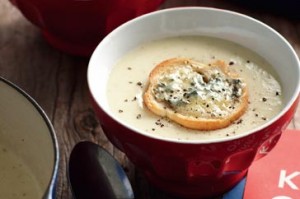 Leek Soup with Brie Toasts Recipe
All you ned:
6 medium leeks (white portion only), thinly sliced
1/2 pound sliced fresh mushrooms
1/2 teaspoon dried tarragon
1/4 teaspoon white pepper
2 tablespoons plus 6 teaspoons butter, softened, divided
1 garlic clove, minced
7-1/2 teaspoons all-purpose flour
4 cups chicken broth
1/2 cup heavy whipping cream
12 slices French bread or bread of your choice
1 round Brie cheese, cut into slices
Do this:
In a Dutch oven, saute the leeks, mushrooms, tarragon and pepper in 2 tablespoons butter for 8-10 minutes or until vegetables are tender. Add garlic; cook 1 minute longer. Stir in flour until blended; gradually add broth and cream. Bring to a boil; cook and stir for 2 minutes or until thickened.
Place bread slices on an ungreased baking sheet. Broil 3-4 in. from the heat for 1-2 minutes or until golden brown. Spread one side of each slice with 1/2 teaspoon butter. Place Brie on buttered side of toasts.
Broil 3-4 in. from the heat for 1-2 minutes or until cheese is melted.
Enjoy