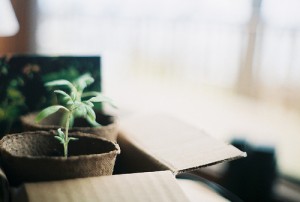 ….. ancient times have stored and used the bitter, dark green rocket salad? Would the juice of a lemon and a dash of olive oil, be considered then as a suitable dressing to go with this lovely green plant?
Through they did use wild basil in ancient times, today we grow it in pots at the back of the house, and with its small curly leaf (very unlike the large, quickly tiring leaves of the plant bought in the supermarket), made in to pesto sauce, it's irresistible.
Cottage cooking: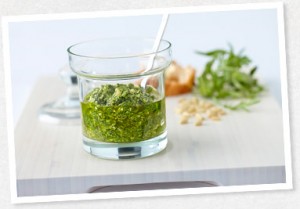 Rocket & Basil Pesto (makes 1 jar)
All you need:
2 tbsp pine nuts
pinch of salt
1/2 clove garlic
crushed
150g rocket
100g freshly picked basil leaves
50g Parmesan, grated
300ml extra virgin olive oil
Do this:
Dry fry the pine nuts in pan until lightly toasted and golden. Pound in a pestle and mortar with salt and crushed garlic. Add the rocket and basil leaves, continuing to mash until it becomes a thick green paste (you could do this in a food processor, although purists would argue against this, preferring the subtler flavors of the bruised ingredients). Add the grated cheese and most of the olive oil until fully blended, reserving a little oil for the top. Transfer to a jar, cover with remaining oil and keep in the fridge for up to one week.
Serve simply with: al dente pasta, potatoes or ravioli….. or spoon over chicken or white fish. Try it, it's delicious.