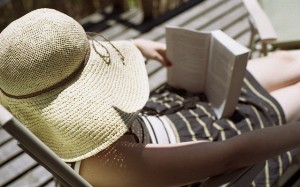 ….. unusual ways of showing itself on occasions; and the most welcome is always a visit by Hanne.
Despite the (for me) clear signs of hot whether in the offering, Hanne stays draped in a long black dress with long sleeves and a big straw hat (right up to the summer solstice). We have been sitting drinking iced tea on the terrace - me red armed in a summer dress, allowing the raw sun to burn my pallid skin - and Hanne in her black robe. When I think of Hanne's small body completely covered with the black fabric, quit the opposite of my striped summer dress, I cannot help but think that her (slightly exaggerated) caution against spring sunlight, is a bit funny.
Another wonderful attribute is Hanne's dry, quick, delightfully nuanced voice, in which interest in everything under the sun is evident (she can talk about any conceivable topic - for hours).
Hanne has no car, but despite that, she is always an early summer visitor here in paradise. Although she must hate the long hours she have to put in, to get here, she never complains, and deal with the tiring journey with patience and dignity.
Cottage cooking:
I could eat rhubarb pie for breakfast, lunch, and dinner, but it would properly mean that I would weigh about 100 kg when autumn arrives….. but if you do not feel the urge to increase your weight dramatically, the answer may be to incorporate this sweet-tart flavor into a drink.
Rhubarb iced tea, a pick-me-up that showcases the lovely flavor and gorgeous red color of early summer rhubarb. It's an awesome accompaniment to brunch or an afternoon barbecue.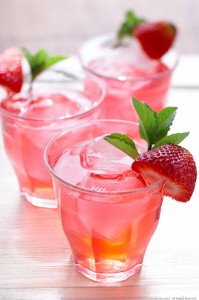 Rhubarb Iced Tea
All you need:
8 stalks rhubarb (cut into 3 inch pieces)
3 tea bags
3 quarts water
3/4 cup sugar
Do this:
Place rhubarb into 3 quarts of water bring to boil reduce heat to a simmer; simmer for 1 hour.
Place tea bags in water the last 6 minutes.
Strain.
Place into a 2-quart pitcher and add sugar.