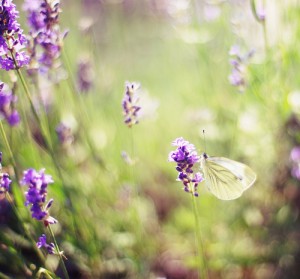 ….. I intend to live here in Paradise, as the time I have spent here is properly the happiest of my life.
The views I have painted here, of the coastline, wild flowers that move like waves in the wind and steep narrow streets, are hanging in the Wing, and will hopefully be hanging there for many years to come - to be admired by visitors drawn upward from the beach to the terrace, by the new garden path with its border of lavender flowers, blooming until the end of August, the month of my birth (this late summer month that is the most beautiful of them all).
Cottage cooking:
Lavender is an incredibly versatile herb for cooking.
Flowers and leaves can be used fresh, and both buds and stems can be used dried. Lavender is a member of the mint family and is close to rosemary, sage, and thyme.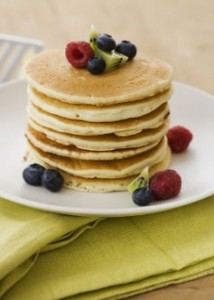 Lavender Pancakes
All you need:
1 ¼ cup unbleached all purpose flour
2 tablespoons light brown sugar
1 tablespoon fresh lavender flowers
¼ teaspoon salt
4 teaspoons baking powder
¼ cup soy yogurt or vegan sour cream
¼ cup unsweetened applesauce
1 cup plain almond or rice milk
1 teaspoon vanilla
¼ cup canola oil
Do this:
Warm a large griddle over medium heat and grease with canola oil or canola oil spray.
Combine flour, sugar, lavender, salt, and baking powder together in a medium bowl. With an electric mixer, or a strong arm, beat in yogurt or sour cream, applesauce, milk, vanilla and canola oil until batter is smooth and there are no lumps.
Ladle pancake batter onto the griddle, the batter will spread quite a bit so start out in small batches to test for your desired size. When bubbles start to appear on the pancake surface check to see if they are golden brown in colour on the other side. If they are, flip and cook until both sides are golden brown, about 1-2 minutes per side. Remove from the griddle and serve with maple syrup.
NOTE: Do not eat flowers from florists, nurseries or garden centers. In many cases these flowers have been treated with pesticides not labelled for food crops.