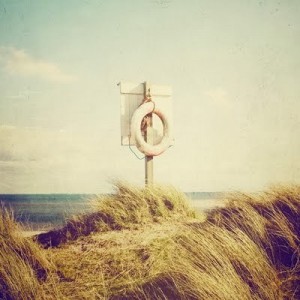 ….. Danish coast, it's easy to forget the rest of the world completely. So when our friends rang and asked if they could come over, we felt we've been cut off for so long that it would be good to see some familiar faces.
But the day didn't start so well. As our road is hard to find, I went off to the main road to guide them, and at my husband's insistence, I took his mobile phone with me. So when I was standing in the road, the phone rang and a very loud persistent city person, not our friends at all, kept demanding to speak to him. In my desire to get rid of her, I turned off the mobile, and then I couldn't turn it on again. An hour later, our friends, who had indeed been lost, appeared, and finally we all sat down to lunch.
Cottage cooking:
Enjoy the taste of the Nordic kitchen and let yourself be inspired by what lives in the sea…. and find your own favorites using herbs like dill, fennel and horseradish.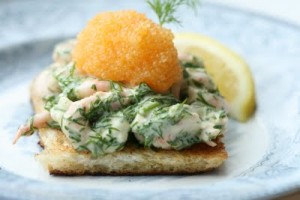 Homemade Toast Skagen (4)
100 g peeled fresh shrimp
1 tbsp. chopped dill
3 tbsp. mayonnaise
1 tbsp. finely grated horseradish
1 tsp. lemon juice
4 slices bread
Do this:
Mix all the ingredients for the shrimp salad.
Put the salad on just before serving.
Use garnish like halved boiled eggs, caviar and a sprig of dill.