….. you've done nothing at all"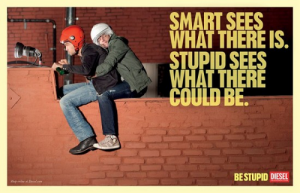 …..I love this campaign from Diesel. The photography campaign is great fun and I particularly enjoyed the scenarios of how to be stupid.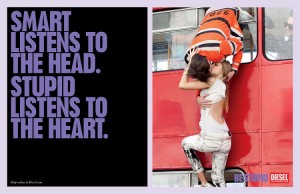 This is probably one of the best campaign I have seen in a long time from Diesel and it's an excellent example of how a "multiple" brand can be extraordinarily creative.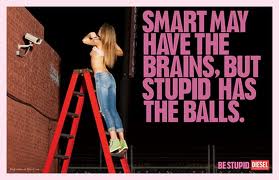 …..how the marketing campaign has been translated into a window scheme however is another thing.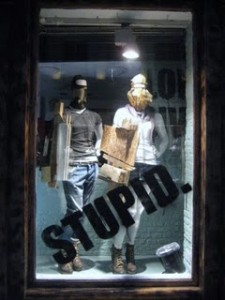 Unfortunately the humor of the campaign hasn't translated that well….. of cause it's impossible to place mannequins in the exact positions as the models are in, within the original images on their web site……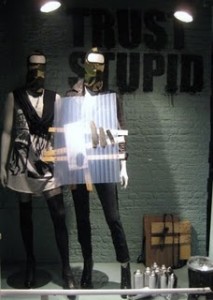 ….. but I do like the various props such as spray cans etc…… although the fun is rather lost? Anyway, maybe….. check it out and see what I mean?