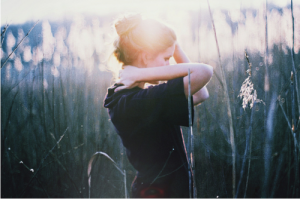 ….. with a very clear intention: wish a HAPPY (belated) BIRTHDAY to me!
I wish it to myself, cause you never know! Oh, yes, I fall into the birthday's post cliche, too, but I won't keep going (at myself, of course) stating my desperation for the advancing age (but the age advances, though)….. or describing everything that I prepared for the celebrations in my honor….. well, actually I didn't prepare anything (I forgot to bake the cake yesterday) and there was no special celebration (what the heck!).
But, for my non-birthday (if I remember to bake it tonight), I will prepared this Strawberries cake with lemon curd (sort of)….
….. why I prepare a Strawberries cake with lots of whipped cream for my non-birthday, when I don't go crazy for whipped cream? This remains a mystery to solve. But that's another story, which I think has something to do with the mental tares I'm in at the moment…… look on the bright side, at least I don't have to turn on the oven!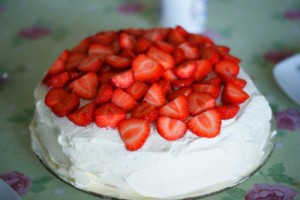 Strawberries cake with lemon curd
1 cake / 12 pieces
a little syrup (see recipe here)
a glass of lemon curd
Filling
1 vanilla stick
½ dl sugar
2 liters of fresh strawberries
3 dl whipping cream
Do this:
I will cheated a little, and buy finished cake plates.
Prepare the lemon curd (see recipe below) and let it cool in refrigerator.
Scrape vanilla seeds out and mix them with sugar. Guilt and slice half of strawberries and mix them with sugar.
Spread fruit on the bottom cake plate.
Put a cake plate on top and spread lemon curd on.
Put the last cake plate on top and cover it with light whipped cream and the rest of the quilted fresh fruit.
Tip: If you want your cake juicier, you can mix a little punch (or rum) with syrup and brush the bottom cake plate with it, before you add the fruit. This will make the cake juicy and add a wonderful liqueur flavor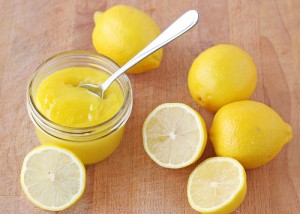 Lemon Curd (1 small jar)
3 lemons
1 1/2 dl sugar
50 g butter
2 tablespoons cornstarch
2 eggs
2 egg yolks
Do this:
Mix grate from 3 lemons with juice from 2 lemons and boil up with sugar and butter.
Pour liquid through a sieve.
Mix cornstarch into the juice from the third lemon and stir it into the hot liquid.
Beat the eggs together and stir them into the hot liquid, place the liquid back on the stove and let it simmer, stirring constantly until the cream gets thick.
Pour the cream into a clean glass and let it cool.
Tip: the Lemon curd should be kept in the refrigerator.