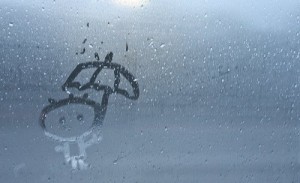 ….. and weird rain showers?
One minute it is grey and raining and then the next second it is blue sky, sun and still raining?
It was raining when I was preparing to take the dogs out on a walk, and then the sun came out and I put the umbrella away…… and then it started raining again.
Today is a weird mix of half sun, half umbrella….. Oh well. I still liked today a lot.