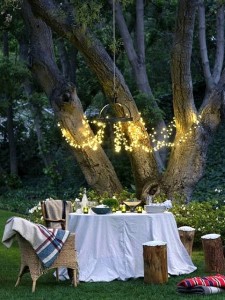 ….. good food is like a summer without sun - for some people it might be acceptable, but for us here in paradise, it is unthinkable.
Italian Proverbs: "Chi mangia da solo, muore da solo" / Translation: " He who eats alone dies alone."
Food is best enjoyed in company. Celebrate being with loved ones with a great feast….. don't wait for a special occasion. Being alive and with people you love is cause for celebration.
Invite your friends over to share this Strawberry Tiramisu - it will be a crowd pleaser.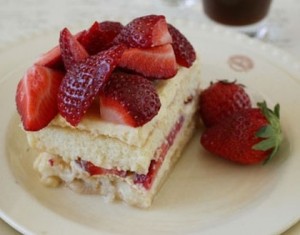 Tiamisú bianco con fragole (White Tiramisu with strawberries)
All you need (6 servings):
2 eggs (separated into whites and yolks)
150 g icing sugar
350 g of mascarpone
6 tbsp. milk
1 ¼ marsala wine
20 savoiardi kex
40 g chopped almonds
55 g white chocolate (coarsely grated)
Fresh strawberries (halved)
Do this:
Whisk the egg yolks and sugar in a bowl until it becomes white. Add mascarpone and whip.
Whisk the egg whites in another bowl until they are stiff, and then add them to the mascarpone cream.
Mix milk and Marsala wine in a flat tray. Dip the biscuits in the milk mixture until they are a bit soft.
Place half the biscuit in a dish (about 23-25 cm) in diameter. Sprinkle half the almonds over. Spread 1/3 of the mascaponé cream on top. Then add the rest of the biscuits and the rest of the almonds on top. Top of with the remaining mascaponé cream and smooth the surface.
Cover the Tiramisu with plastic film and place in refrigerator for 2-3 hours.
Before serving, decorate Tiramisu with the white chocolate and strawberries.