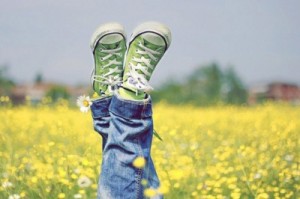 ….. a lovely week.
Its like spring here in Denmark today, and my winter weight has got to go. Now that its getting warmer I'm craving light yummy salads again.
I love Tzatziki….. especially when served with black sesame crusted lamb (a real Easter favorite). But while the original Tzatziki is considered a sauce originating from Turkey and Greece, which is served with bread or as a side, I like to take the yoghurt sauce and cucumber and eat it over greens, as it's cooling refreshing taste is a nice contrast to any spicy rich food.
I developed this salad to be my own, by incorporating Pimentón (a smokey paprika from Spain) cumin and lemon.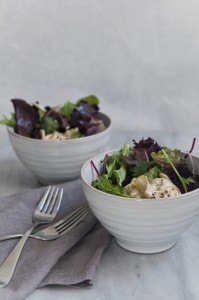 Cucumber Tzatziki Salad
All you need:
1 large cucumber
1 lemon
1 8oz container of greek youghurt
1/4 teaspoon cumin
1/4 teaspoon pimenton or cayenne
1 tablespoon olive oil
S+P to taste
Fresh herbs (cilantro, mint, parsley, dill) all or one is a nice addition.
mesclun greens
Garnish: toasted sesame seeds
Do this:
Peel cucumber and de-seed using a spoon. Cut cucumber in thin slices.
Add cucumber to a bowl together with the greek yogurt.
Add the seasonings, juice from half a lemon and olive oil. Mix well and taste.
Lightly toss greens with a little olive oil and lemon juice, place cucumber on top of the greens.
Garnish with toasted sesame seeds.