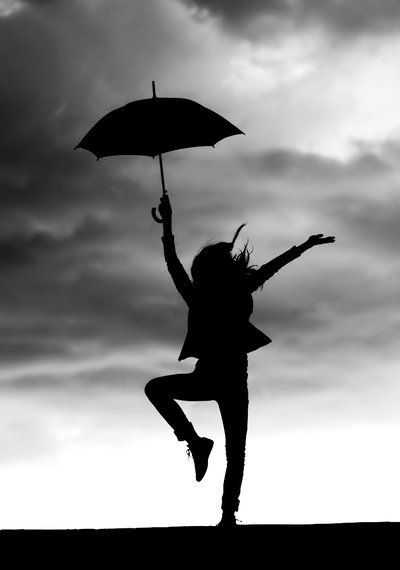 ….. it is freezing in the morning and pouring cats and dogs in the afternoon….. and sometimes it is vice versa.
This awful weather makes me crave for something that can shake off this depressing sense of gray and instantly makes me feel good.
So last night I was reading a Giada de Laurentiis cookbook before sleeping, and I found a luscious coffee semifreddo recipe. Yeah, it is easy to make and requires very little ingredients and utensils….. but, I like to tweak a recipe here and there and make it into my version, so I decided to make a Chocolate and hazelnut semifreddo.
Semifreddo is a frozen dessert that is the first cousin to gelato and ice cream.
Semifreddo means "half cold" in Italian - it is very easy to prepare and it has a lovely fluffy texture like a frozen mousse. Because it has whipped egg whites and whipped cream folded into it, it does not freeze up quite as hard as ice cream. You can make it in any flavor (just like ice cream). In this version I also used hazelnuts.
….. and the name: Chocolate Semifreddo….. it has such a sexy ring to it! I love the idea of the chocolate, its like adding something extra decadent.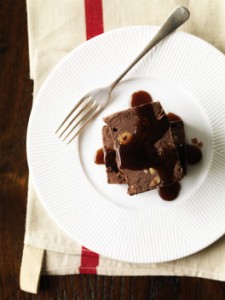 Chocolate and hazelnut semifreddo
200 g quality dark chocolate (70%)
4 eggs
4 tablespoons sugar
2 dl. whipping cream
2 dl. greek yogurt (10%)
1 tablespoon hazelnut liqueur
1 handful of meringue
100 g peeled and roasted hazelnuts
Preheat the oven to 200 degrees. Place the nuts on a baking sheet and toast them in approx. 10 minutes. Take them out and pour them into a kitchen towel. Rub the nuts in the towel to the skin comes off.
Melt chocolate over a water bath.
Part eggs.
Whisk the egg yolks with sugar until it becomes white foam.
Whip the cream until it becomes fluffy and mix it with the yogurt.
Turn the egg foam with the melted chocolate and liqueur, and add the yoghurt-cream. Finally add the whipped egg whites.
Mix in the meringue and coarsely chopped nuts, and pour the ice into a container.
Freeze the ice in approx. 4 hours until it is "half frozen"
Serve it just like you would ice cream.