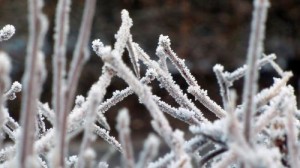 ….. cold and crispy outside, so why not kick start the week with a simple and basic soup?
I picked up a handful of Jerusalem artichokes yesterday, and I have decided to treat myself to a velvety bowl of soup tonight.
Jerusalem artichokes are nothing like the prickly globe artichokes, and they are not from Jerusalem either, but don't let that put you off trying one of the great treats of the winter vegetable garden.
Jerusalem artichokes may not look up to much, but beneath that gnarled exterior is a nutty, sweet vegetable that's a welcome treat in the winter kitchen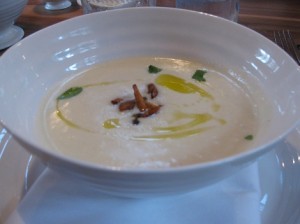 Cream of Jerusalem artichoke soup
All you need
30g/1oz butter
½ onion, chopped
1 garlic clove, chopped
2 Jerusalem artichokes, peeled and chopped
3 tbsp double cream
water, to cover
salt and freshly ground black pepper
bread, to serve
Do this:
Heat the butter in a saucepan and gently fry the onions until softened but not coloured. Add the garlic and cook for 1-2 minutes.
Add the artichokes, cream and enough water to cover the other ingredients. Season with salt and freshly ground black pepper, then bring to the boil. Reduce the heat and simmer for 6-8 minutes, or until the artichokes are tender.
Pour the soup into a blender and blend until smooth.
To serve, pour the soup into a bowl with a chunk of bread alongside.