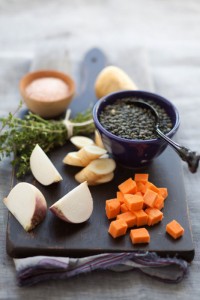 what appeals to my senses
may repel to yours
some like really spicy fire
others like a slow simmering glow
some like flamboyant flavors
others like the taste of the well known
some like traditional
others have more exotic taste
and for the naughty, there will always be chili
surely there is a spice for everyone
a piece of poetic spice cake?
go ahead and take a slice
Cottage cooking:
Fresh ginger gives this soft, moist loaf cake a healthy, flavorful update.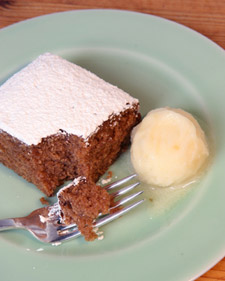 Gingerbread (for the Rhubarb orange marmalade)
All you need
Nonstick cooking spray
1 1/2 cups all-purpose flour, plus more for pan
1 cup whole-wheat flour
3/4 cup turbinado sugar
1 teaspoon ground cinnamon
1/4 teaspoon salt
1/4 cup light molasses
2 large eggs, lightly beaten
1/2 cup canola oil
1/2 cup buttermilk
2 teaspoons baking soda
1 cup boiling water
1/2 cup firmly packed minced fresh ginger
Confectioner's sugar, for dusting
Do this:
Preheat oven to 350 degrees with rack in the lower third of oven. Spray a 9-inch square baking pan with nonstick cooking spray. Line the bottom of the pan with waxed paper, and then spray the paper. Dust the entire pan with flour and shake out the excess.
In a large bowl, whisk together the flours, turbinado sugar, cinnamon, and salt. Set aside.
In a medium bowl, whisk together molasses, eggs, oil, and buttermilk.
Dissolve baking soda in the cup of boiling water. Fold the baking soda and molasses mixtures into dry ingredients until combined. Fold in the minced ginger.
Scrape batter into the prepared baking pan; bake until cake is set around edges and a toothpick inserted in center comes out clean, about 40 minutes. Cool 10 minutes in the pan, then invert onto a cooling rack. Serve warm or at room temperature, dusted with confectioner's sugar.