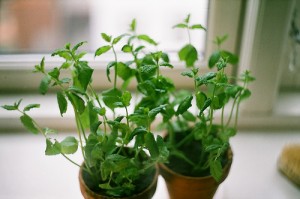 ….. my computer the last few days, working on some projects…..  but I just wanted to pop in and wish you all a fun week-end.
I will probably end up working a lot this weekend, but I'm planning to make some Mojito later today, to celebrate spring (the truth is, we have an abundance of fresh mint on our kitchen table, and that seems like the most responsible way to use it).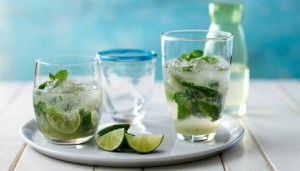 Mojito:
You need:
1½ lime, cut into wedges
20 fresh mint leaves
2½ tsp granulated sugar
handful ice
65ml/2½fl oz white rum
splash soda water, to taste
fresh mint sprig, to garnish
Do this:
Place the limes, mint and sugar into a sturdy highball glass and 'muddle' or mash with the end of a clean rolling pin, to bruise the mint and release the lime juice.
Add the ice and pour over the rum.
Add soda water to taste and stir well. Garnish with a mint sprig and serve.
Cheers