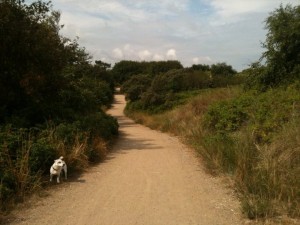 …… I have gravel under my feet….. I run, on the path from Hornbæk to Villingebæk.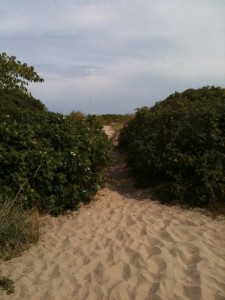 The first sailing boats and cutters are already out there, plowing waves….. otherwise everything is completely silent and the sea is motionless…… only a little surge now and then reveal it's presence.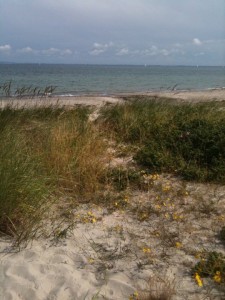 It is so quiet….. even the light reflexes seemed to breath silence. A window opens on the Swedish side, sending a bright lightning over the lightblue water….. I can almost hear the rattle hasp against the windowsill.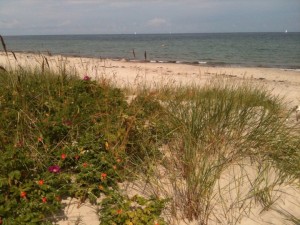 Beach Roses is tempting white and pink….. and early rosehips are close to being ripe…… the dramatically shaped pines, which are so characteristic for this area, stand proudly along my route….. behind the treetops, the sun is insistent, and there is a flavor of dry bark in the air……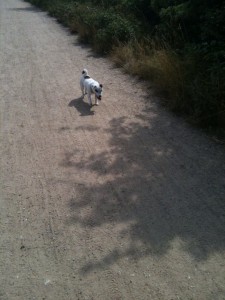 I run along the hot and dusty summer path, enjoying the sight of the sea reflecting light out there…… breathing the light, the flavor and the whole feeling of drowsy summer sea with every step and every breath.
Photo: private, woman-hood