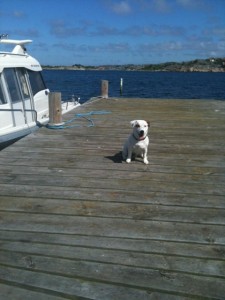 ….. relaxing weekend with our friends in the "Svenska skärgården".
Now we are back in Denmark, and even through it's been a long weekend; I decided to take yet another day of…..
….. I think today will be spent in the sun; drinking cool water, reading a book….. sometimes there is nothing more relaxing….. am I right? and of course, I'm going to put my legs up the wall, too!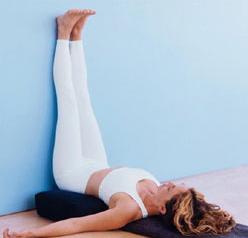 ….. legs up the wall is an amazing way to unwind after a long day….. and lets face it, it's a great way to take a break from work in the middle of the day too.
Maybe it's just me, but I tend to think clearer with my legs above my heart.
This pose grounds me, forces me to….. quite literally….. look at things from a new perspective, and ultimately brings me back to the present moment.
If you try it, let me know what you think. Happy Monday.
Love
Lizzy