….. I thought Mondays lecture was really interesting….. and a bit scary, as there is nothing more terrifying, than when someone makes the point that you (people aged 40-50 in general) are becoming dull and flabby….. especially when you know it is true.
Here I am thinking particularly of love and relationship….. a mind opener is: that we all (more or less), get caught in the same traps: 1 the couch, 2 the tracksuit (camping suit)….. and 3 the slippers…..
And what happens when we have had the slippers on for to long? We our self becomes an old, (sour), retired and resigned slipper.
But how to avoid that trap?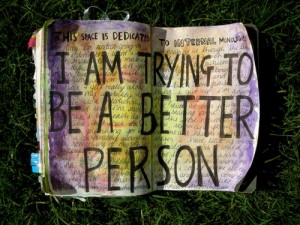 I have been thinking a lot about love recently… all of its forms, its nuances and its power.
I don't claim to know a lot about love, but I think I have learned a few things:
1. LOVING someone fully and wholly means loving them exactly as they are
2. Falling in LOVE sometimes feels like the best part… but it actually gets better
3. The most beautiful thing about LOVE is that we have limitless amounts of it
4. In its best form, LOVE is permission to be completely honest and vulnerable
5. LOVE is like a box of chocolates - it's deliciously sweet
I hope you have a LOVELY day
♥ Lizzy