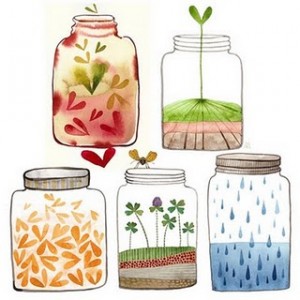 (Image: jars of cute)
….. when I read kelly's genius idea of creating a love jar.
She and her husband write down all the little things they love about each other and special moments they've shared, and put them in a jar for safe keeping. They've decided not to peek at the notes until their first anniversary.
Isn't that so sweet?