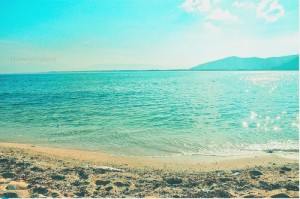 ….. weekend? Me yes….. I guess the queen of false promises has returned….. each time, in fact, more and more time passes between a post and the following one - I am a genius of evil, no doubt about it!
But what can I say, summer took me, and so did miles of travelling to the outer edge of Denmark this weekend, a birthday party with my family, a day at the beach and lazy hours with a glass of iced rosé wine…..
But it's not that I cook less than usual (on the contrary, in fact), but certainly I document less and, as you can see (photo below), with a minor (could we say nonexistent?! Let's say nonexistent) aesthetic eye. Maybe it's the hot weather or the weekend mood - NO - I'm lazier, and I admit it without any problems….. quite the opposite, almost with a sense of pride!
The recipe I am presenting you today, is a summer classic, it's easy to make, very quick and cold: it doesn't require an oven or stove (just the fridge, my friends) and you'd need only very basic kitchen equipment, but you'll have a fresh and delicious dessert, "low fat" and suitable for all palates.
Well, I post less and less, but I hope to make it up to you with some ideas to facilitate you in these hot days.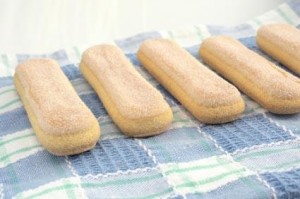 Tiramisu-semifreddo
All you need:
4 organic eggs
85 g (3 ¼ oz) caster sugar
250 ml (8 fl oz) whipping cream
250 g (9 oz) mascarpone cheese
100 ml (3 ½ fl oz) marsala wine
12 Savoyard biscuits
150 ml (5 fl oz) espresso coffee
Separate the egg yolks from the whites (without getting any yolk in the whites).
Whisk the yolks with half the sugar in a bowl until white and fluffy.
Whip the cream until fluffy and fold it into the egg mixture.
Whip the egg whites with the rest of the sugar until white and stiff in a dry and clean bowl. Carefully fold this into the egg mixture.
Whisk the mascarpone with the marsala wine and carefully fold it together with the yolk, the whipped cream and the whipped egg whites.
Line a rectangular bread tin with cling film.
Put a little of the ice cream mixture into the bottom and dip one biscuit at a time into the cold espresso. Place a layer of biscuits in the tin and top with some of the ice cream. Repeat the procedure again.
Lightly hit the tin against the table so any air bubbles disappear. Freeze it for 3-4 hours so that it is "half frozen"; it should be a little soft in the middle.
Turn out the tiramisu and remove the cling film. Powder with cocoa.
Enjoy!