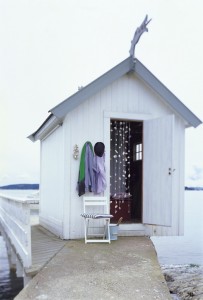 ….. soon will sing it's last breath, there are still ways to extend this beautiful warm feeling of late summer….. and to bring a wonderful atmosphere of beach in to your house, balcony or garden.
How?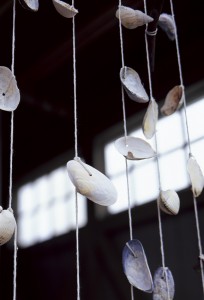 Your can make your own shell curtain….. it is very easy….. just do this:
Make small holes in the shells using a nail and a hammer (just be care full, so that you don't break the shells when you do it).
Then thread the shells onto cotton string and fasten them by making a simple knot.
Hang it in a doorway or a window……. alternatively, these shells are also perfect as decoration in an old tree in your garden.
Photo by Alexandra Grablewski