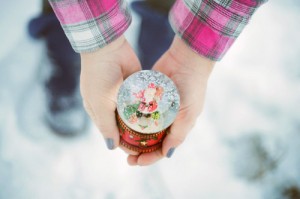 Every year it's the same challenge. After a lifetime of collected stuff, my mom has everything she needs, so usually my gift end up being a book.
But this year I will try to make my Christmas gift a bit more special, and I hope she will appreciate the effort.
This years gift: a deliciously fruity and spicy chutney.
I love chutneys: they're easy to make, and a delicious way to dress up any dishes.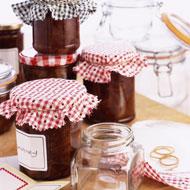 Spicy tomato and apple chutney
All you need:
1 kg ripe tomatoes, peeled and chopped
200 g onions, chopped
100 g raisins or sultanas
250 g cooking apples, peeled, cored and coarsely chopped
300 g sugar
225 ml vinegar
2 tsp salt
1/2 tsp ground allspice
1/2 tsp ground ginger
1/2 tsp ground black pepper
1/2 tsp cayenne pepper
Do this:
Place all the ingredients in a large stainless steel saucepan and heat gently until the sugar has dissolved completely.
Bring to the boil, stirring, then simmer on a low heat, stirring regularly (to make sure the mixture does not burn on the bottom of the pan) for about 1 hour or until thick and pulpy.
Pour into hot sterilized jars and cover.
This is best left to mature for 1-2 weeks before eating.
This chutney will be fantastic as a cranberry sauce alternative alongside your turkey, duck or roast pork.